Hair Loss Solution Guildford
Scalp Micropigmentation is the number one hair loss solution for male and female pattern hair loss, receding hairlines and crown hair loss. It is an excellent treatment for baldness and thinning hair and an ideal solution to camouflage scars and burns, increase hair density after or in conjunction with hair transplants and many alopecia conditions. Justine's expertise can help anyone with hair loss in Guildford and across Surrey.
Justine is an experienced PMU and SPMU artist. She owns and runs Just Beauty, a private salon in the heart of Guildford. Clients come to the Surrey salon looking for hair loss solutions for a variety of reasons. Scalp Micropigmentation gives instant results, which is why it is such a popular treatment & solution for hair loss in men and women.
Contact justine@justbeautyguildford.com for more information and a FREE consultation
T: 07710 935400
WHAT IS SCALP MICROPIGMENTATION?
Scalp Micropigmentation (SMP) is a treatment where layered pigments are implanted into the scalp to replicate hair follicles. This adds hair density to thinning areas and creates an illusion of thicker, stronger hair.  As well as camouflaging hair loss, if the hairline is receding, it can give back a natural hairline and a natural shaved head look.  Scalp Micropigmentation effects are immediate, permanent, realistic, hassle-free, non-invasive, and cost-effective.
All of the pigments and colours used are expertly blended and colour-matched to your own hair. We only use medical-grade pigments, that are made up of natural ingredients, specifically created for SMP treatments.
Scalp Micropigmentation is a long-lasting cosmetic solution that is non-surgical, non-invasive, and painless. SMP treatment is available for different types of hair loss, including pattern baldness, failed hair transplants, and scarring, receding, or thinning hair. Suitable for both men and women.
Scalp Micropigmentation can be used either as a standalone procedure or combined with a hair transplant to enhance a surgical result. If your hair is thinning and you would like to keep the length without a shaved look, then it is possible to create the illusion of hair density. By building up treatments and shades of micro-dots around and in-between existing hair, SMP is perfect for hairline thinning and post hair-transplant procedures.
Adding density is also very common for females looking to achieve a thicker, fuller-looking scalp. SMP can be added to not only the parting but also to side profiles to give more definition and a stronger hairline.
Male Pattern Baldness – Norwood Scale
Female Pattern Baldness – Lugwig Scale
Male Pattern Baldness – Norwood Scale
HAIR DENSIFICATION
Densification SMP works effectively for men and women alike with longer hair, who are suffering from the process of hair loss or hair thinning. This is commonly experienced at the crown for men and at the side temples or the hair parting for women. The technique of implanting pigment to simulate hair follicles is used to fill in sparse areas of hair disguising the scalp skin and is covered with your longer hair so it is not easily noticeable by others.
FULL SCALP MICROPIGMENTATION / PATTERN BALDNESS
This replicates the appearance of shaven hair by implanting custom-blended medical-grade pigments to create the illusion of hair follicles, gives back a natural, youthful hairline, and is blended into the natural remaining hair. Please see the Nordwood Scale for typical pattern baldness examples. The cost and time involved depend on the size of the area to be covered. Please get in touch with Justine to discuss.
SCAR CAMOUFLAGE
SMP can conceal scars from hair transplants, surgery, burns, and injuries. As hair transplants (due to hair loss and thinning hair) are becoming increasingly popular, so too is the need to conceal the scars this procedure leaves behind. Scalp Micropigmentation can camouflage the scar and blend it into the natural hair.
Female Pattern Baldness – Lugwig Scale
Price is dependent on size of area to be treated. Please contact Justine for more information and to book in for a FREE consultation.
Clients usually require 2-4 sessions 10-20 days apart, each lasting approximately 2-3 hours – however, the time involved does vary depending on individual requirements. The process is repeated until both artist and client are satisfied with the results.
What is Scalp Micropigmentation?
Martin Abel
2022-04-23T18:04:31+01:00
Scalp Micropigmentation is a non-invasive treatment that uses detailed micro-needles to deposit pigment into the scalp. The result creates the appearance of tiny hair follicles or short hair stubble. If you are starting to thin, recede, or if you are completely bald, we can give you the look of a short buzz cut.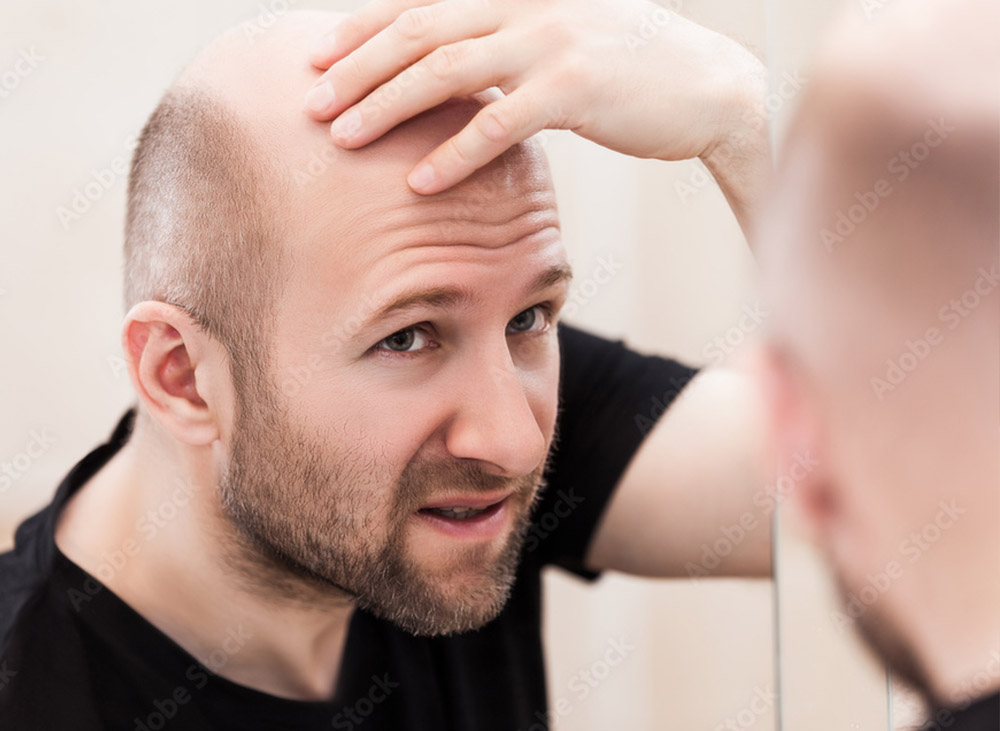 PREPARATION AND AFTERCARE
… for your scalp micropigmentation procedure
2 days before
Don't consume alcohol at least 48 hours before the procedure. Alcohol is a blood thinner, making you bleed more. Avoid medication, such as aspirin and ibuprofen, as well. These also increase the risk of bleeding because they prevent the blood from clotting. Tea, coffee, fish oils, and energy drinks are also blood thinners.
The night before
Get a good night's sleep to make sure you're in good shape for the treatment. And make sure you're properly hydrated at least a day prior to allow your skin to accept the ink better. Exfoliate your scalp to remove any dead skin cells.
On the day
Have a hearty breakfast on the day of your procedure to build your stamina. Wash your head also since it'll be a while before you can take a shower after getting the tattoo. Don't exercise or use any oily, waxy products on your head. The excess oil can prevent the pigment from retaining.
What happens after?
You may be excited to flaunt your new look, but your scalp is still sensitive a few days after the treatment. Even though SMP is non-invasive, it still requires thorough aftercare on your part.
Immediate aftercare
Skip any activity that would expose your head to water, including swimming, showering, and even exercising. This also means avoiding any task that would cause you to sweat, from hiking, sauna, and others. You can wash your scalp after three days without shampoo or soap. After a week, cleanse with mild soap.
Your scalp will feel itchy as it heals but refrain from picking at it. it's best to let it heal on its own to prevent the spread of bacteria and ensure that the pigment stays.
Long-term aftercare
Avoid any prolonged exposure to the sun during the first month after your procedure. This will prevent any further damage while your skin is still sensitive. If you can't avoid going out in the daytime, lather on some sunscreen and wear a hat.
Make it a habit to moisturize the tattooed skin with a lightweight cream or gel to help the micropigmentation settle. Also, avoid tanning for a while because it may fade the pigment quickly.
The second session of your SMP should happen 10-20 days after the first.
Once your scalp has fully healed, the micropigmentation should last 3-5 years, depending on your lifestyle and skin. Also, remember that although SMP is a non-invasive procedure, you should only go to a specialist with a certification of SMP training.