EYELASH EXTENSIONS
at Just Beauty Guildford
Why do long eyelashes look so sensual and engaging? It's quite simple really. Eyes are beautiful and eyelashes are a frame to the masterpiece. By creating a central focus on your eyes with long lashes, you look more youthful and attractive. The young are very lucky. They have longer, fuller lashes, but as you get older, those lashes are challenged. The eyelash follicles slow down and produce fewer new lashes too.  Makeup and rubbing tired eyes doesn't help them either. By having eyelash extensions you renew that youthful look and make your eyes the centre of attention once more.
If you feel confused by all the variations of lash extension you are not alone! There are many choices depending on your needs, from Classic Individual, Volume, Hybrid and variations in between. To make your choice easier, please see the FAQs below, but an expert consultation with Justine will make your choice even easier.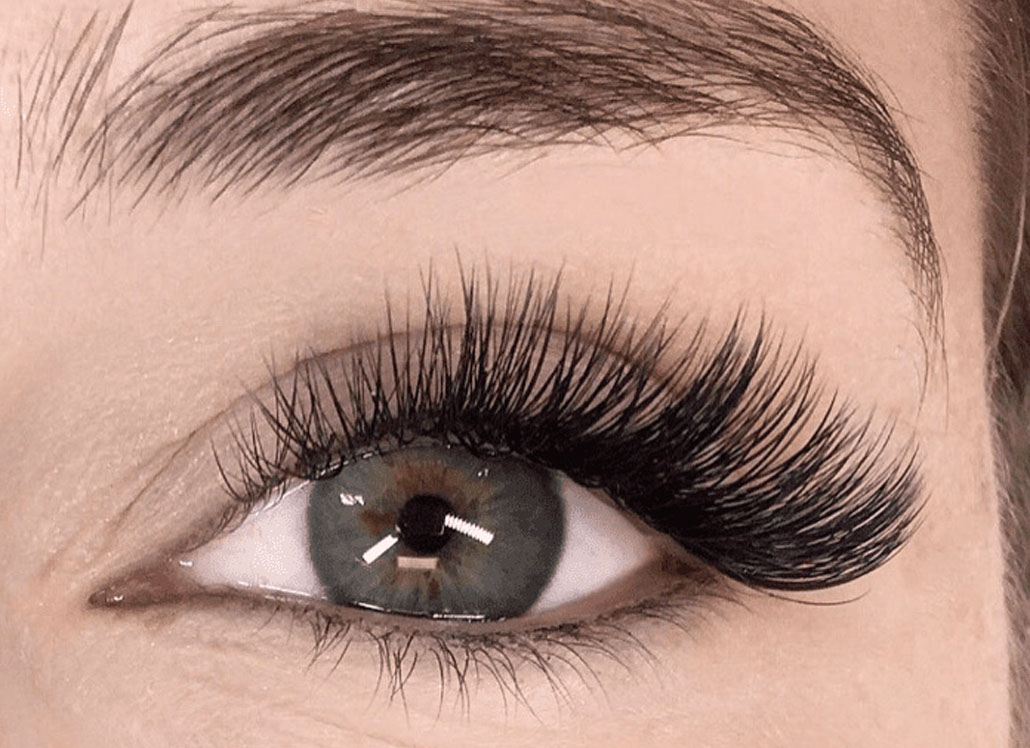 EYELASH EXTENSIONS GUILDFORD ~ INFORMATION
How do eyelash extensions work?
Each lash is permanently bonded onto your own individual lashes with special lash adhesive. The lashes will stay in place until the natural lash, as part of its natural lifecycle, falls out.  Of course, this depends on how you treat your lash extensions, but generally, a natural lash cycle is around 4/5 weeks.
Each set of lash extensions is completely bespoke to you with regards to length, volume, style and curl. Choose from Classic Individual Eyelash Extensions, Volume Eyelash Extensions and Hybrid Eyelash Extensions (a mix of Volume Fans & Individual Lashes). All Volume Fans are handmade, not pre-fanned or express. Whether you would like natural, dramatic or somewhere in between….the choice is yours. It's time to ditch that mascara!
BESPOKE TO YOU
Each set I do is bespoke to you, your needs, and your eyes.  Lashes can have a natural, enhanced look or a dramatic, glamorous look – it's up to you!  Lashes come in different lengths, thicknesses, and curls – there are plenty of choices to get that perfect look.
HOW LONG DOES IT TAKE?
Applying a full set of new lashes can take anywhere from 90 to 120 minutes, longer for Volume. To maintain the full look of your lashes, infills are recommended every 2 – 3 weeks.
BE CONFIDENT
Justine is a fully licensed eyelash technician based in the centre of Guildford. Please get in touch for a friendly chat if you have any questions or need expert advice: 07710 935400
What are Classic Individual Lashes?
Martin Abel
2021-10-28T14:33:42+01:00
For Classic Individual Lash Extensions an individual silk mix or ellipse lash is applied to each of your individual lashes. You can choose between silk mix and super soft, super lightweight Ellipse lashes.  Ellipse lashes are very popular with people who sleep on their front or side as they are incredibly flexible and lightweight.